e3k offers expert project engineering in a wide variety of contexts. Whether it's design auditing, quality assurance, experimental performance testing, or coordination and management of maintenance and repair, e3k has the skills and know how to ensure your project is completed on time while meeting all requirements.
e3k's project management services are supported by advanced technical expertise in the broad fields of Mechanical Engineering including creative machine design, dynamic analysis, computer aided design (CAD) and simulation, power systems and transmission, hydraulics, aerodynamics, thermodynamics, microprocessor control and diagnostic systems, transducers, instrumentation and experimentation, and data analysis.
Management of technical projects is offered to provide expert supervision of the introduction and commercialisation of your most demanding technology. Contributing to the preparation of a business plan for your new product is an area where unique expertise is available. Design audits and reviews are also performed to provide an independent opinion of the specifications and performance criteria for a proposed system.
Project Engineering Case Studies
Ginger Factory Steam Generator Efficiency – Sunshine Coast, Australia
e3k performed a review of the efficiency of two steam generators used at a Ginger Factory. To perform the review, e3k installed temporary monitoring systems, including ultrasonic flow meters, thermocouples, pressure gauges, flue gas analysers, and data loggers on the steam generators and throughout the factory. Data was recorded over three days and two nights and collated into a report to enable optimisation of the plant and reduction of fuel costs.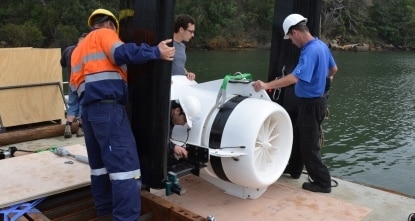 Award Winning Marine Power Generator – Sydney, Australia
e3k performed project engineering for the performance testing of a prototype SeaUrchin marine power generator on the Georges River in Sydney, Australia. e3k produced a detailed report of the performance testing including comparisons to the Computational Fluid Dynamic (CFD) computer simulations, already performed by e3k. At Engineers Australia's National Awards night held at Parliament House in Canberra on 20th November 2012, e3k won a coveted Australian Engineering Excellence Award from the original pool of several hundred entries, for their contributions to this SeaUrchin Marine Power Generator.
Food Packaging Machine Safety – Brisbane, Australia
e3k performed a comprehensive safety review of a Japanese designed and manufactured packaging machine. A number of areas of safety concern were identified and presented along with suggestions for improved productivity. Safety mitigations to meet Australian Standards and Queensland Workplace Health and Safety guidelines were developed to address the critical issues, primarily through the design of machine guarding and safe operating procedures.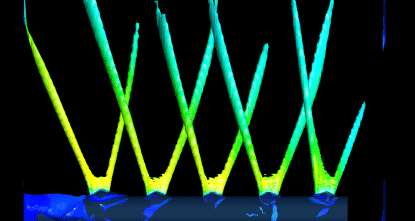 Commercial Dishwasher Modernisation – Newcastle, Australia
An Australian manufacturer of commercial dishwashers approached e3k to become new product managers for modernising their range. e3k conducted both a design audit and performance testing on their machines, then were engaged to create a board meeting report describing the future pathway for product development. e3k then managed and conducted a series of machine design projects on components such as injection moulded tray components, optimised boiler, computational fluid dynamics on a spray arm and a hood balancing system.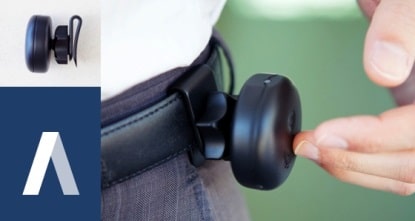 Agilitas Parkinson's Cueing Device – Brisbane, Australia
Agilitas is a visual cueing device for people with Parkinson's Disease, which is automatic, discreet and tailored for individual users. e3k performed all the stages of new product development, as the company is part of the same group of companies. Activities included brainstorming, conceptualisation, patenting, prototyping, testing, accreditation to CE standards for electromagnetic emissions and resistance, packaging, branding and product launch. After the launch, e3k also successfully applied for a grant and performed marketing activities for this new product. The project encompassed the full range of R&D Project Management.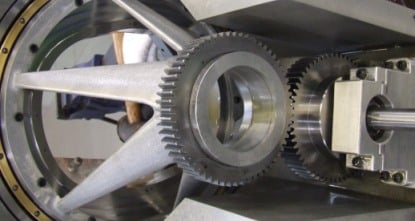 Novel Combustion Cycle Project – Sydney, Australia
e3k undertook a complete research, design, commissioning and testing program of a novel two-stroke direct-injection engine. The engine utilised a non-sinusoidal piston motion profile along with modern pneumatically-assisted, direct-to-chamber injectors. The engine ran continuously and met the expectations of the client.