New Product Design and Development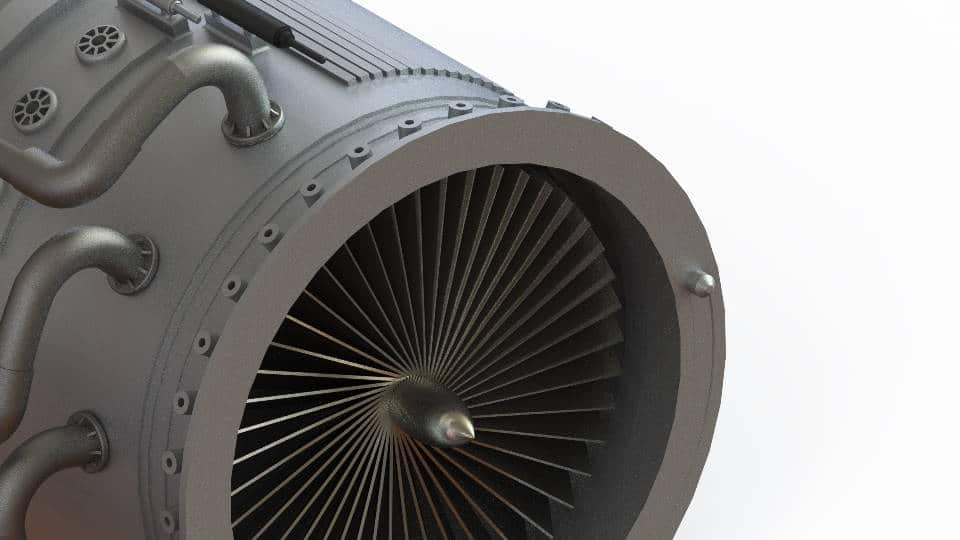 Are you looking to turn your latest idea into a new commercial product? e3k's award-winning engineers specialise in helping some of Australia's biggest names take their latest ideas and innovations and turn them into successful products using our in-house product development pathway, developed and honed over the last 20 years.
Our expertise in engineering design, and product development can be focused on your system or product to introduce it to the market ahead of your competition, to add innovative new features or completely revolutionise, to lower production costs, to improve quality and reliability, and to enhance it with advanced technological features.
e3k can help you with:
Research, Development and Commercialisation of International Products – e3k Global
Innovative New Product concepts and Intellectual Property development – e3k Think
Complete Engineering prototype development from concept to in-service testing – includes e3k Medical
Creative and advanced machine design including 3D modelling (Solidworks)
Advanced Engineering analysis
Comprehensive technical reviews for business planning, marketing and R&D finance
Computer simulation of systems using Computational Fluid Dynamics (CFD using ANSYS CFX), Finite Element Stress Analysis (FEA), or Motion Simulation
3D Computer Aided Designs for Rapid Prototyping / 3D printing
New Product Design & Development Case Studies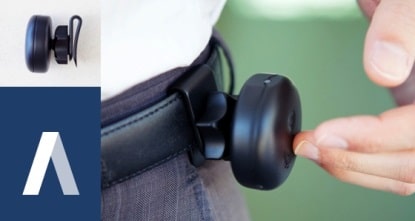 Agilitas Parkinson's Cueing Device
Agilitas is a visual cueing device which is automatic, discreet and tailored for individual users. A wearable motion-sensing device, Agilitas uses a unique algorithm to automatically detect when the wearer starts to freeze. The device then shines a red laser dot onto the ground, which provides a visual cue to the brain to break the freeze and allow the wearer to continue walking.
FLAT® Hydraulic Stabilising Mechanism
FLAT® is an innovative hydraulic stabilising mechanism that will allow any item with legs, skids or footings to remain stable irrespective of the unevenness of the supporting surface. e3k refined the unique patented mechanism that enables the system to work and designed and tested the first prototypes. In 2010, e3k received a coveted Australian International "Design Award" from Good Design Australia for their contribution to the development of FLAT® technology. FLAT® based products are now available for sale through outlets worldwide.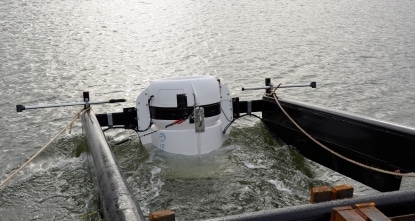 SeaUrchin Marine Power Generator
This revolutionary technology is designed to economically capture the vast kinetic energy of the world's ocean streams, tidal currents and river flows and convert it into a steady, reliable and therefore base load source of electricity. The underwater turbine contained within a uniquely designed and readily fabricated housing is able to extract greater power from a water flow than an exposed marine propeller alone. In 2012, the SeaUrchin Marine Power Generator won a coveted Australian Engineering Excellence Award.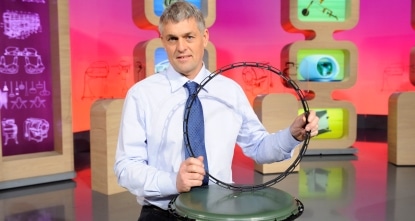 Joinlox Mechanical Fastening System
Joinlox™ technology beat some very strong competition to win the 2008 ABC The New Inventors "Invention of the Year". e3k performed calculations and Finite Element Analysis (FEA) simulations on the first Joinlox design under various loading scenarios. This specialised computer analysis performed by e3k optimised the Joinlox shape and size to meet the requirements of Australian/New Zealand Standards. The Joinlox system is now commercially available from Joinlox Pty Ltd, supported by Xstrata Technology who signed a global licensing agreement in 2010.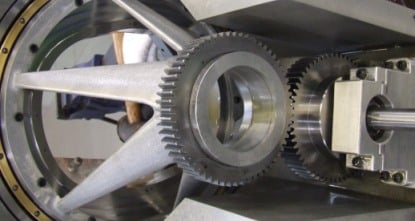 Novel Combustion Cycle Prototype
e3k undertook a complete research, design, commissioning and testing program of a novel two-stroke direct-injection engine. The engine utilised a non-sinusoidal piston motion profile along with modern pneumatically-assisted, direct-to-chamber injectors. The engine experienced continuous running and met expectations.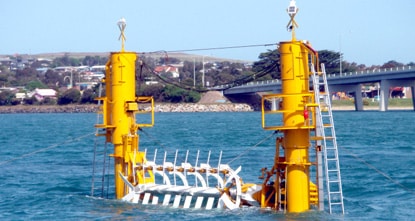 Ocean Current Renewable Energy Generator
In the year 2000 e3k was engaged to develop unique concept methods for generating electricity from ocean currents. e3k performed further concept development, including mathematical modelling and CFD. The CSIRO list this technology in their 2016 "Ocean Renewable Energy 2015-2050" report, Pg. 75, stating the technology "is designed to extract the maximum amount of energy from shallow flowing water." e3k's research formed the basis for the AN150 Series turbines from Atlantis Resources Limited. ARL, which grew from this world-patented technology, listed on the London Stock Exchange in 2014 and is now considered a world leader in ocean turbine technology.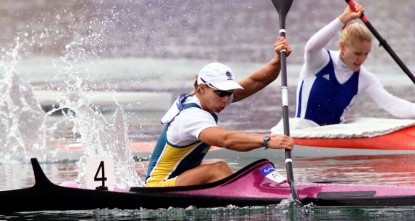 Olympic Athlete Foot Force Sensor for Kayaks
e3k designed and developed Foot Pressure Pad Sensors for the Queensland Academy of Sport. They were later adopted by the Australian Institute of Sport. The sensors enabled sports scientists to measure the timing between the upper body paddle action and the subsequent application of leg force through each stroke. The devices were used by numerous Olympic medal winners.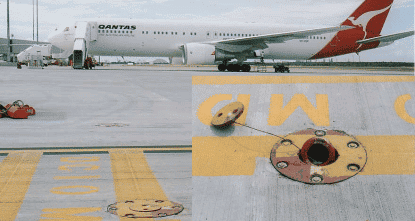 e3k was commissioned to design a flush-mounted anchor point (FMAP) at the Brisbane International Airport to be used mainly by Boeing, Airbus and McDonnell Douglas freighter aircraft. The work included innovative concept generation and Finite Element Analysis (FEA) of the device as well as the securing concrete slab. The device was successfully proof tested in situ.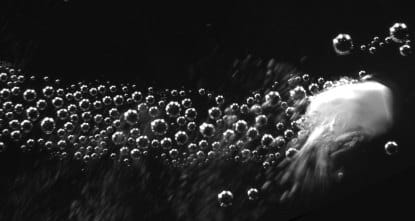 Medical Drug Delivery Device
e3k worked with Vapotronics Ltd to research and develop the concepts and technology behind a novel pulmonary drug delivery system. The work involved extensive brainstorming to identify the most viable and cost effective technology suitable for the task. Initial experimental research and development was also conducted together with the production of 3D printed prototypes.
More Examples of Product Development Performed by e3k
Product Development
Design audit and development of commercial dishwasher range
Design of adjustable desk prototypes
Goods storage lift design review
Patent/registered-design assistance
Hydraulic levelling and locking device development and prototyping
Slimline water tank design optimisation
Engineering design of rubbish-collecting handheld blower-vac
Innovative electric light switch development
Rapid prototyping of beverage containers
Louvre awning design and development
Visual Display system, development and rapid prototyping
Mass produced refuse-shredder garden care product development
Lawn mower development for European export markets
Novel chair mechanism design and development
New fishing product accessory development
Vehicle tray-lift research and development
New wrench-like hand tool
Technology Review
Technical reviews for inclusion in prospectus
Research and Development of a swimming pool alarm system
Energy demand and technology prediction for automobiles
Renewable energy concept and development
Liquid distribution system testing and development
CVT and IVT transmission analysis
Safety audit and guarding design/installation supervision for printing machinery
Hybrid automobile continuously variable transmission with flywheel/battery
Industrial
Modelling and development of an energy regeneration system for F1 race cars
Design/development/prototyping of sedimentation-removal product for the brewing industry
Review and analysis of structural systems for propping applications
Wireless mesh networked product concept for wastewater
Design and construction of a marine remote-controlled winch
R-value calculations for building insulation
Hoist design with safety systems
Building site WH&S device testing and development
Development of processing equipment concepts for a new food product
Automated vehicle guidance with remote sensing
Robotic window cleaning machine for high-rise buildings
Regenerative transit bus hydraulic braking system
Thermodynamic analysis for the food industry
Automated textile machine development
Marine Hydrostatic transmission design
Robotic devices for agriculture
Gasket Coating machine design
Medical
Hyperbaric Chamber Design
Electronic drug delivery devices – inhalers
Novel syringe product development – sharp safe
Agilitas visual cueing for FOG in Parkinson's disease – design, prototyping and commercialisation
Sunscreen applicator
Surgical clip design and prototyping
Collapsible bath design
Hand shower design and prototyping
Emergency transfusion device
Portable sterilisation system
Nursing home patient assist equipment – bed transfers, wheelchairs