Our Brisbane-based Australian company is a Research Service Provider (RSP), Number 34439, registered under section 29A of the Industry Research and Development Act 1986, by Innovation Australia. An RSP has achieved a set of criterion for registration and has appropriate scientific or technical expertise and resources to perform research and development of behalf of other companies.
All expenditure on eligible R&D by a company incorporated in Australia with aggregated turnover of less than $20 million per annum for income years commencing on or after 1st July 2011, will nominally be entitled to the full 43.5% refundable tax offset now available (equivalent to a 150% tax deduction). A 38.5% non-refundable tax offset is available to all other eligible companies.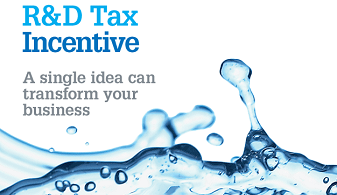 Contact Us
Do you have questions about how e3k can help your company? Fill out the form and we'll get in touch shortly, or phone between 9:00am and 5:00pm Monday to Friday — we would be delighted to speak with you.
Address
BTP Conference Centre
1 Clunies Ross Court
Eight Mile Plains   4113
Queensland   Australia